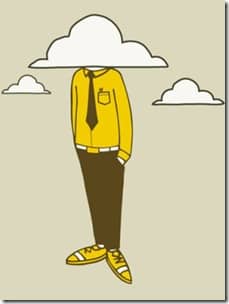 I have heard it said that a person could be so Heavenly minded that he is of no Earthly good. Perhaps it is only me, but I find that I am in greater danger of becoming so Earthly minded that I am no good at all.
I do not how it could be possible to be too Heavenly minded. Paul tells us to "Set [our] mind[s] on the things above, not on the things that are on earth." (Colossians 3:2). The verb is a present tense command. It carries the idea of continually thinking or considering the things above. It is an ongoing day by day, minute by minute activity.
I suppose the point of the platitude is that some might be so wrapped up in Bible study and "spiritual" activity that they miss opportunities to be of practical help to those around them.
But if we look to Jesus to show us what being Heavenly minded should look like, we see a very different picture. While it is true that Jesus spent hours in prayer with his Father, it must also be noted that he spent more hours in meeting the intellectual, spiritual and physical needs of those who came to him.
Another approach to this question is to examine what Jesus taught. Jesus boiled all of the law into two commands to love. First is love for God; second is love for the people around us. The degree to which I am fulfilling the second command is an indication as to how well I am doing the first. Love of God will result in love for man. Why is this the case? Because God loved us enough to send Jesus, the same Jesus who met the needs of the people around him.
To flip this around, to love our neighbor by meeting his physical needs without addressing his great spiritual one is a shallow and unsatisfactory love. If the greatest need of humanity is to be in relationship with God (as the Bible teaches us), it would be impossible to fully love my neighbor without loving God first.
It is only by being truly Heavenly minded that I can begin to be of real use to those around me. As Jesus reminds us, "what will it profit a man if he gains the whole world and forfeits his soul?" (Matthew 16:26).